Really good! This was NOT what I expected, but Lisa Kleypas sold me in the end. It looks like she can write anything, including contemporary romance with a light touch a magic and fantasy for the imagination.
Rainshadow Road is a story of destined lovers, quite possibly brought together by unseen forces, to find a happiness they never dreamed possible.
Set in the beautiful village town of Friday Harbor, Washington - an island community protected by the rainshadows cast from nearby mountains, giving them more sunny and dry days perfect for growing grapes.
Lucy's life takes an unexpected turn when her boyfriend of two years breaks things off, confessing to be in love with none other than her sister. Hurt by the betrayal, she throws herself into her work and what she loves to do most – making beautiful stained glass windows and artifacts with hand blown glass. But Lucy has a secret, she has an extraordinary gift that connects her to her art.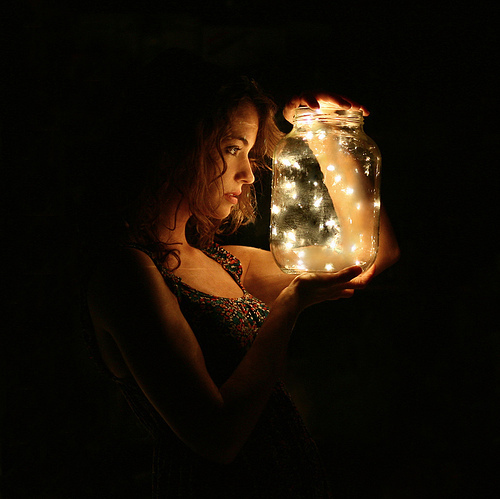 Then she meets Sam, a local wine maker and handsome geek with piercing green-blue eyes. He has a pension for nerdy T-shirts and a love of all things wine, but he does not do relationships. Keeping it casual between consenting adults is his thing, so he might be the perfect rebound choice for Lucy to help mend a broken heart.
Sam is deeply drawn to Lucy, and against his better judgement he offers to help her when she needs a friend to turn to. She enters his world and meets his family, and what started as a friendship turns into a passion he can't define. Is he ready for someone like Lucy? Will he understand just what and who she is?
Sam is focused on his wine business and trying to renovate an old estate home that came with his winery. With the help of his brothers, they are slowly making progress on restoring the old home to its original glory and bringing life to the vineyard. To say thank you, Lucy offers her talent at making a beautiful stained glass window, which might just be the touch the home needs.
Knowing from the start that their relationship will lead to nowhere, Lucy realizes it can't last. Her feelings for Sam are growing, her family life is a mess, and opportunities to move on are presenting themselves. She has no interest in changing a man, and Sam has no interest in anything more than casual so she must think of herself. And while Sam realizes Lucy is more than meets the eye, he's not ready for happily-ever-after.
My final thoughts
This was a great read, although I was a bit confused at first as to the direction it was going. It started off a bit lighter in tone and slower paced than Kleypas's last contemporaries. In fact, the Friday Harbor series is shaping up to be nothing like them at all. The Texas series is written in first person and is a bit grittier with mega rich alpha heroes. This series is in third person and seems more light and humorous, with heroes more beta or gamma types (but still very sexy in their own ways!)
By midway it picked up the pace and the story and romance took off. I felt this was more along the lines of a good Nora Roberts book, but with some magical elements added in and some hotter steamy moments.
Sam made a great beta-hero with a nerdy but sexy side. I found his geek humor hilarious!! The dialogue between Sam and Lucy was great, and it had me smiling every time they got together. Lucy was the kind of heroine I like; smart but not full of herself, sexy in a subtle way, and secure in her own skin.
The magic elements in the story threw me at first, and honestly didn't work for me until the ending. I didn't understand its importance, but I'm glad I stuck with it. I do wish there were more magical elements in the story for the sake of keeping a flow between reality and fantasy, as the little we get did feel out of place.
The ending was pitch perfect for me. I wont spoil it but I found myself completely enthralled and sucked in to the story, and cheering for Lucy and Sam. Overall I enjoyed this one and I look forward to Alex's story. Something tell me his story is going to be darker and have much more magical/paranormal elements to it.
Next up Dream Lake and Crystal Cove